Updated: Jan 10, 2021
This post may contain affiliate links. Please see our privacy policy page for more info.
I've been wanting to put this story together for some time, but since our time in Hawaii (Waipi'o Valley link), real life has had me running all over North America. The good news is, I did manage to squeeze in some more adventures so the queue is stacked nicely! So, with the pity party 😉 out of the way let's jump into one of our most awesome adventures of the last couple of months.
For those who are not familiar with Camp4Lo, you should read my story with their founder Matt that I did earlier this year. Matt has literally decades of experience in Baja. And with his involvement in the SCORE™️ race series that happens there, it's his second home – if not his first! After getting to know Matt and bouncing some ideas back and forth with him and his partner Andy, I finally got to go on a trip with them. We decided the Baja Fiesta would be the perfect trip to get my feet wet in the Sea of Cortez after years of not going to this wonderfully simple and charming region of Mexico.
So what is the Baja Fiesta? It's a party with a trail run! That's simplifying it a bit, but at its core, that's what it is. 3 Days in San Felipe, MX. We paid our per vehicle fee (which is AWE-SOME). For that, we get a palapa to camp in (more on that later), restrooms and showers, and dinner and breakfast for purchase from the locals at a VERY reasonable rate. I think we spent $16 on food for the 2 of us for the weekend. We did pack some food/snacks for the drive and for lunch on the trail day. Other than that, you follow Matt and let him and his crew take care of everything! Good deal, right?
THE RALLY POINT
Day 1: Shannon and I leave Orange County to head to the rally point in Mexicali where we will cross the border with the rest of the Camp4Lo guests and Matt. From Orange County it's a 4-hour drive. Google says 3:21 but after stops for food, gas, coffee, and at least one bathroom break for Shannon, it's 4-ish. The drive was smooth. We decided to go up and over and avoid the weekend traffic to San Diego, so we went down on the Salton Sea side. We took the I-10 East to the SR-86 South which then linked up with SR-78 to take us the last leg into Mexicali. I hadn't been on the 86 in FOR-EVER so it was a nice drive on a less-traveled route.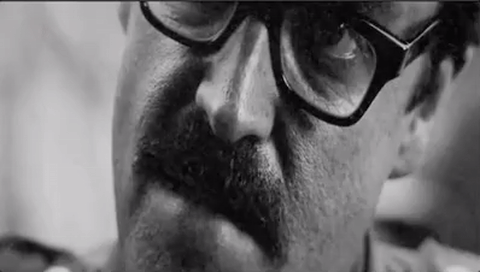 Once in Mexicali we met up with the group at the Rally point. We got there first so we took that time to exchange some Dollars for Pesos at a generous exchange rate. Since we're going past the border towns, it's best to have local currency as the exchange rates can get worse and more annoying for locals to charge and give change. Also, while on the topic of heading to Mexico, always, always, ALWAYS, get Mexican insurance before you head into Mexico. I purchased mine from AAA (tip: You don't have to be a member to buy MX insurance from them) but there is a host of legitimate insurance providers both online and near the border. I got mine online, paid, printed the PDF file, and stuck it in the glove box.


SOME ADVICE
I am going to take more time here and explain why this is important since I put it in all caps. Not having this can ruin your trip – and not just because you could wreck your car or someone else's.
First off, your state-side insurance policy will NOT cover you in Mexico – I've never seen one that will. Second, some leases and rentals prohibit you from taking their vehicles into Mexico, so check on that. Lastly and most importantly, Mexico has a very unique and simple way of dealing with property damage and loss. Insurance is not required in Mexico like in most states back home so most people in Mexico don't have it. If you hit someone or something, you are on the hook to pay it, usually on the spot. That's right, you're a foreigner – they're not going to let you just take off. You need to go to the ATM or call from the police precinct to get cash to cover the damages, which is a super arbitrary number.
I am speaking from experience. I got rear-ended in Tijuana, MX as a teen, and the responding officer literally asked me on the spot how much I wanted for the damage. I said $500 which was very reasonable by US standards. The officer then turned to the other driver and said how much you got? The diver replied 117 pesos. Officer said, "Will you take that? You're not going to get more, and I am not going to make him give you more." That was it – 117 pesos, which back then was maybe 11 USD. I cannot stress it enough if you want to go home, get insurance. If you want to get your car fixed from an accident or replaced from a theft, get insurance. If you want to make sure that you do not spend time in a Mexican police precinct, GET INSURANCE. Ok, that's my preaching for this story, back to the fun.
Back at the rally point after running our quick errands and topping off on fuel, we're ready to roll. Oh, sorry one more thing since I mentioned fuel. I took a Rotopax with me for the trail run. Totally OK to do so. Jerry cans and Rotopax are fine to take into Mexico, but they must be empty. You cannot take fuel across the border. You'll hear different things depending on who you ask and that's because, well, Mexico. It depends a lot more on who's checking vehicles at the border than what the letter of the law is. In my opinion, don't risk it, unless you want to gas a Federale's truck for free. I know I am on a roll with the preaching, but it's important stuff!
Back at the rally point (deja vu) what began with one truck quickly turned into 4, then 9, ten… before we knew it over 24 rigs were sitting in this parking lot. It was awesome! Everyone jumped out for one last stretch, get their hellos and catch glimpses of the other rigs before we hit the road to San Felipe. It's still about another 2 hours to our camp. Luckily, it's an easy and scenic desert drive.
The caravan smoothly crosses the border, comms going off with jokes interrupted by instructions. This crew is itching to get some carne asada and beer. It's one last fuel stop at the edge of town in Mexico to top off and fill the Jerry Cans, and then it's off on the open road!
ON THE ROAD TO SAN FELIPE, MX


Once in San Felipe, we rolled in single file to our home for the weekend, Camp KiKi's! This place is awesome. There are these raised structures with palm roofs that are large enough for your tent or hammock. Below there is a table and beside it, a nice parking spot for your rig. The elevation of the tent really helps on warm evenings to catch that cool breeze that would otherwise be blocked by the lower fences and buildings. Oh, and Camp Kiki's is on the beach! Literally a single step into the sand! Of course after setting up camp our entire contingent headed down to the beach with towels in one hand and beer in the other. A perfect way to end a long day's drive, in the warm waters of the Sea of Cortez (Gulf of California). Try and tell me this isn't perfection.
The view from Camp Kiki's
Our accommodations for the night
RISE AND SHINE, IT'S TIME TO WHEEL!
The next day, we all woke up early, showered, and gassed up – ready for our adventure. Matt of Camp4Lo quickly rallied the troops, gave a quick explanation of the day's travel and sights, and expected time on the trail. This is when we found out we would be doing a 46-mile section of the Baja 1000 course in all its desert glory! I was stoked!
Trucky on the trail
The rest of the day we made our way through various terrain from hard dirt to sand to shale to valleys and canyons. And we drove by some of the most gigantic Sahuaros we've ever seen. It was every bit as fun and challenging as you would expect the Baja 1000 to be! We had one huge benefit, a casual pace that would allow everyone to really experience it and see the natural beauty of this southern desert. And best of all, we also got to see what our rigs could do — and in some spots really open them up in the desert.
That night we wound down with stories of our unique experiences and takes on the day's trip. Matt had organized an awesome evening with a full pig roast dinner, drinks and a raffle!


Best discovery of the trip, and our raffle prize. Cinnamon Tequila!
For the grand finale, Matt and Andy had a surprise for us. They were walking over to Al's Back Street Cantina, "the Harrison Ford Bar." Yep, the actor of Star Wars and Indiana Jones fame. If you're into Hollywood gossip, this is the bar where he famously, and publicly, played out his newly found bachelorhood crisis. Raging into the night like a frat boy with the bar's owner, a small crowd of locals, and his date. The tabloid front page of the incident is hanging on the wall in the bar if you need to refresh your memory or experience it for the first time, right below the stapled panties on the ceiling with "words of wisdom" written on dollar bills. We played a drinking game called 21 into the night that pulls in everyone at the bar and is something like 21 the card game and Yahtzee. It's dangerously awesome, and the bar's owner was happily in the middle of it, drinking and enjoying the evening with us. That was truly an unexpected treat.
The "Harrison Ford" bar. Doesn't look like much from outside. But it's a whole different world inside.
By the time my head hit the pillow, I was still grinning ear to ear. I still do every time I think or talk about that day. The Camp4Lo crew really pull off a great event, and I can't wait to take a longer more detailed excursion into Baja with them. Their combined knowledge is incredible, the relationships they have with the locals are like family. Every time you hear Matt talk about the place or tell you a story from his deep library of experiences you can hear the passion and love he has for this place. Once you experience it with Matt and Andy as your guides, you will truly know why.
Rolling out, all smiles!
The next morning we had some breakfast and packed up camp, still talking about yesterday's experience (day and night). Of all the trips I have been on, this one has been the most memorable. Not just because the trail run was awesome or Camp Kiki's was perfect (which I will go back to someday), it's the people. We met people there that in the span of 72 hours became friends with that we will keep in touch with for years to come and adventure with again! We found our tribe, and that's an awesome feeling.
Matt, welcoming the crew to the trail!
I know I came in heavy with this one and I hope I didn't scare you with the "rules" of Mexico. It's like any trip: be prepared, be smart, and you'll have a good time. And if you go on a Camp4Lo adventure, you are guaranteed a good time and an epic trail experience.
Paradise in Baja
GET MY GPS TRACKS
Download the GPS route and markers HERE
@TRUCKY_MCTRUCKFACE, THE TRAIL TURTLE